A Unique And Beautiful Coconut Shell Craft Appropriate To Be Your Crafts Collection
---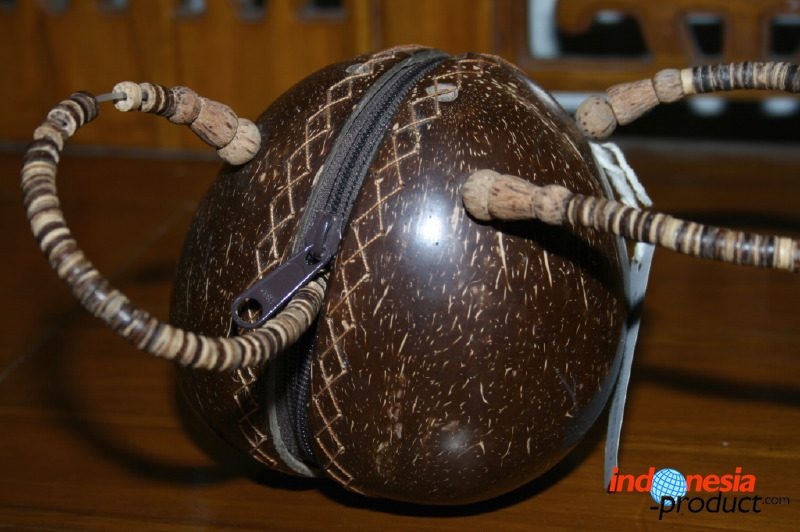 Unconventional creativity used in crafting coconut shells is close to nature. Coconut shells raw make them truly friendly and experienced expertise produces charming beauty. Creator skills are beautifully presented by their elegance and simplicity. This makes coconut shell craft is the perfect gift for our loved ones. The strength and durability of use helps them find their way to homes, offices, restaurants and hotels.
Coconut trees do have many benefits. From the tree trunks, leaves, until the fruit can be used for human life. Even coconut shells can be processed into interesting and artistic crafts. You certainly know how hard the coconut shell is it? But, with that hard texture, coconut shells can actually be made into various shapes. Of course it requires techniques and methods that are not easy to make.
In Indonesia, many handicrafts made from coconut shells, coconut wood, coconut fibers and other natural materials. The product line ranges from utility products such as bowls, cups, buttons & beads, cups, spoons / forks, etc. For fashion products, there are belts, coconut bras, buckles (sarong gloves), home / bird feeders, jewelery, coconut candles and bamboo holders, etc.
Crafting a woman's bag might be a complicated one. You have to make various patterns and shapes to make it. Not only that, other materials are needed to be a good handbag. Not only need coconut shells, there are other materials that you need such as fabrics, threads, glue, zippers, ribbons, and other materials so that the process coconut shell bags can be start.
You can find these crafts at a souvenir shop in mostly all cities in Indonesia. Or, it could also be a business idea for you. So, new entrepreneurs will be born in handicrafts category in Indonesia. Good luck!