Lombok Pearl Necklace Models And Types
---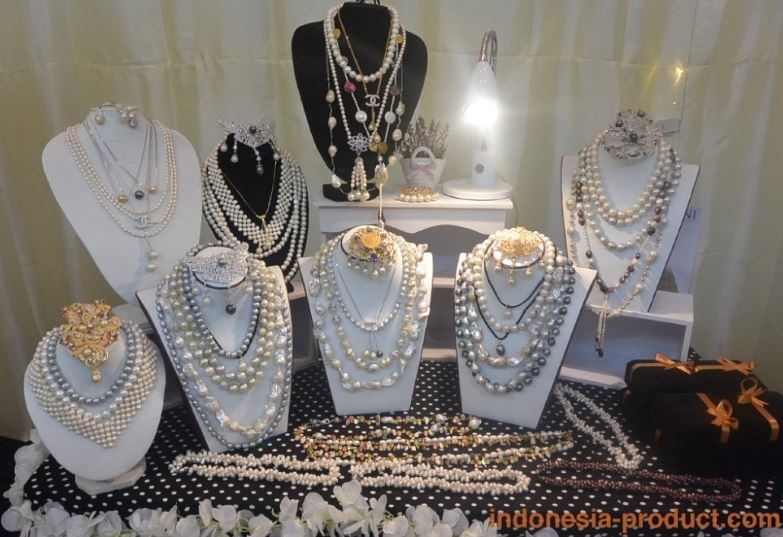 Women's accessories that are often wear besides rings are necklaces. Women are indeed very synonymous with necklaces, it won't look beautiful if you don't wear complementary accessories such as necklace. Of course there are various kind of necklaces that women love such as pearl necklaces, gold necklaces, beads necklaces, beads necklaces and much more. But what we will discuss this time is the pearl necklace.


As it is known that pearl is hard object which come from living mucosa. The first person who wore pearl as accessories is the Greek king, Xerxes. At that time the price of pearls was very expensive, which was like a human head price. Pearls are considered as amulets and valuables that can bring good luck to the owners and are believed to be medicines.


Until now, pearls are also very valuable, besides being a medicine, pearls also used for jewelry to add the beauty of women, namely pearl necklaces. If pearls are expensive, surely the necklace is also expensive. The more sophisticated technology, can make various kinds of accessories made from pearls, one of it is a necklace. The famous pearl necklace in Indonesia is the Lombok pearl necklace.


Lombok is one of pearl-producing regions, also the pearl necklace craftsman came from. Lombok has pretty good quality and is already famous. So that the pearl has special call, the Lombok pearl necklace. There are many colors of Lombok pearls besides white, these are all the results of cultivation engineering by experts from Japan.


There are several models of pearl necklace jewelry, so everyone can choose the latest pearl necklace model they want.


1. A necklace using a pearl pendant
2. Necklace with chain model
3. Pearl necklace with all pearls use, so that it looks around the neck. For this model, it requires a lot of pearls and there is no gold mix


For the price of a pearl necklace, it is very much determined by the size of the pearl and also the type of pearl. What makes the price expensive is the design, size and material of the necklace. The more complicated way it is made, the higher the price offered.
Not only that, the lighter of necklace size, the less use of gold, the price is quite cheap. Lombok itself has many types of pearls: sea pearls, brackish water, naturally made artificial.