Mirror Unique Craft Must Be Looks Beautiful For Your Home Decoration
---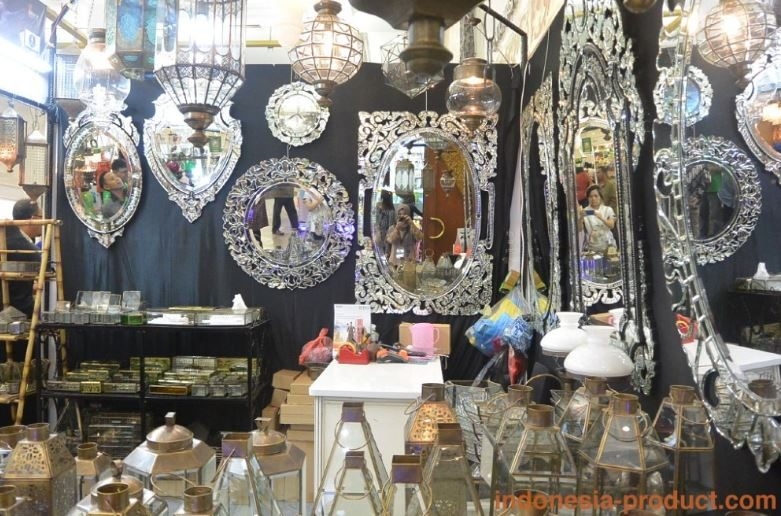 Mirror is one of the household items that sometimes we have more than one in our home, but unfortunately to be thrown away. Of course, we may never use a plain and unadorned mirror that has been sitting in a garage and hasn't even been hung on the wall for years, but are we going to use it if it looks unique, stylish, or fits our decor? The answer is definitely yes and that's where the skills needed to make your glass look beautiful.


Create decorative effects on the house is not only displaying artwork, such as paintings or other art objects, but you can also be creative with decorative mirror accents. The mirror isn't just for mirroring yourself. But the mirror can also be used as a room decorator. In Jakarta there are unique and beautiful mirror craft centers, try to visit Pejompongan Raya, Central Jakarta. You could say, there were dozens of artisans as well as mirror traders with various mirror products in this area. Start from standard mirrors, until the decorative mirrors.


Formerly, there were only two mirror artisans here. Now, there are at least 15 stores that sell various mirrors. Mirrorers and traders here sell plain mirror types and bevel type mirrors to their customers. These two types of mirrors have various shapes and sizes, but bevel type mirrors are more expensive than plain mirrors. Of course, the two types of mirrors are available in various sizes. The mirror shape can be rectangular, oval in fruits or famous cartoon characters. Likewise, the size of the mirror, ranging from tens to hundreds of centimeters.


Decorative mirror crafts as part of decoration can provide several benefits, such as, to make the appearance of the wall more attractive, both to eliminate the impression of being narrow in the room so that the room will look wider.