Resin Recycle Wood Craft, A Fashion Trend To Try!
---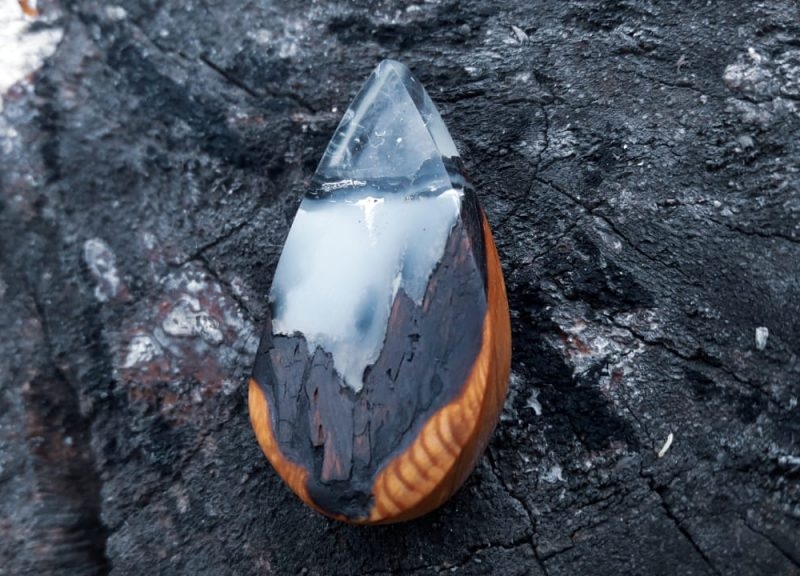 Resin wood craft is lately coming as fashion trend. Indonesia is one of the timber country, therefore furniture, wood crafts and home accessories up to fashion accessories are made from wood raw materials. Fans of natural-nuanced accessories such as stone are now looking at resin wood crafts to be made as pendant and souvenirs for home decoration.
This craft is popular in among of people, usually used for home decorations, furniture, outdoor chairs and tables, wall hangings, and accessories such as pendant necklaces, bracelets and key chains. We are curious about how to mix wood with resin and what are needed to make this craft?
Resin – Shocker, you need some resin to make a resin craft. There are different types for different applications, so if you start a project, make sure you get the right stuff!
Heat Gun or Butane Torch – We saw some type of heat element used in most of the tutorials that we read. They help get rid of bubbles. We also saw one tutorial that used a lamp placed directly over the project so that it was getting some heat from the light bulb
Dremel Multi Tool – We saw the Dremel multi tool used for a couple of different purposes. It was used to sand and polish the resin to get that glossy shine. It was also used as a drill in some of the jewelry tutorials we found so that the chain could be added to the pendant.
Packing Tape – We were surprised to see packing tape included in many of the smaller scale projects that we found. It helps to keep your piece from moving around and stops the resin from pouring out of the bottom/sides of your project.
Straws – This is another odd ball thing to use, but many of the tutorials called for using a straw to blow out the bubbles that might be in the project
This resin wood craft is a good idea for you to make it sale! Let's try!
(wr: Lc/indonesia-product.com)