Wooden Bracelets in Varies Motifs
---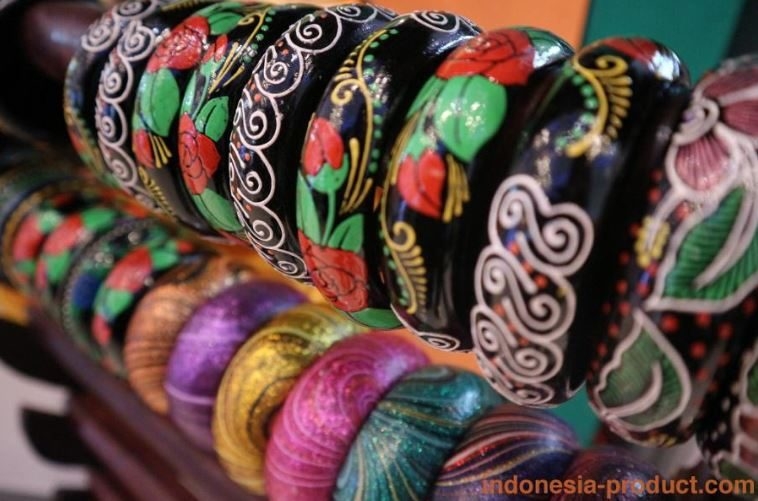 Wooden bracelets with colorful flower carving applications are one of Indonesia's handicraft products. The products of this carved wooden bracelet often appear in various craft exhibitions that often held at various exhibition venues such as halls and malls. You certainly often find and are always tempted by a variety of its beautiful looks.


The process of motif bracelets making is done by experienced craftsmen, resulted a very nice and beautiful pattern of carving bracelets. The motifs of this carved bracelet comes in varies. You can choose based on your taste, whether you like in flowers motif, Batik motif or plain motive. The bracelets also come in various colors even mostly dominantly in dark brown or the real color of the wood. But you still can find white bracelets, red, blue, yellow and more.


This wooden bracelet is very popular in Indonesia because it can be designed with very trendy shape so that it can be used for any occassions and is easy to combine with many outfits. It's just that you have to find the fits bracelet size for your hand, considering that the wooden bracelet is not kind of customizable bracelet, whose size can be adjusted to your arm.