Events between 08/13/2017 and 08/31/2017
in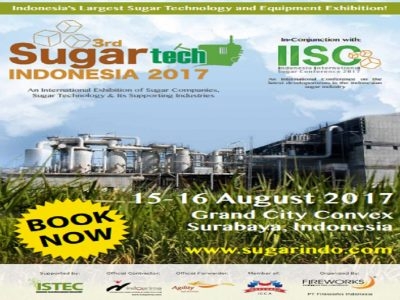 The 3rd edition of SugarTech Indonesia 2017 held annually is Indonesia's largest specialized sugar and bioethanol technology event that brings together an international congregation of sugar companies and also its supporting industries.
Grand City Convex Surabaya
Jalan Gubeng Pojok No. 1, Ketabang, Surabaya
Surabaya, Jawa Timur 60272
Indonesia
in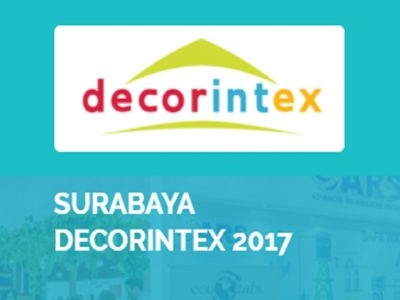 This event showcases products like Ceiling,Wallpaper,Marble,Tiles Mosaic Paint and varnishes Windows and facades Doors, Windows Sanitary Equipment Flooring Technology and System of art & Decorative Interior Desgin Consultation Interior.
Grand City Surabaya
Jl. Walikota Mustajab No.1, Ketabang, Genteng
Surabaya, Jawa Timur 60272
Indonesia
in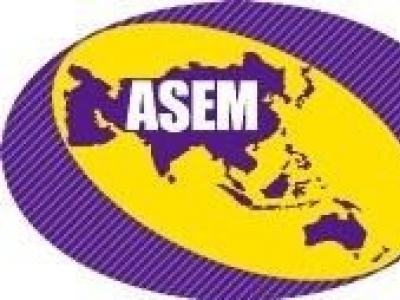 The Asian Conference on Experimental Mechanics (ACEM) 2017 will be held at Bali International Convention Centre (BICC) in exclusive Resort Area of BICC Hotel, Bali Indonesia from August 28-31, 2017.
BICC - Bali
Kawasan Pariwisata Nusa Dua, ITDC No.Lot N-3
Badung, Bali 80363
Indonesia
in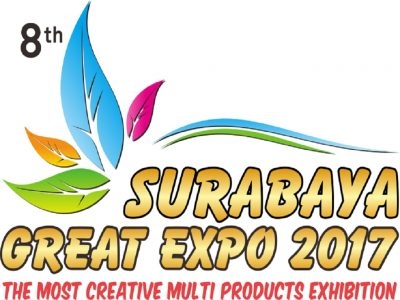 SURABAYA GREAT EXPO 2017 remains a series of Surabaya City Anniversary events to -724 and HUT RI to 72 Year 2017, this exhibition offers a variety of Potentials, Performance, Achievements that have been achieved by businesses, Governments and other
Atrium & Multifunction Grand City Mall
Jl. Walikota Mustajab No.1 Ketabang, Genteng
Surabaya, Jawa Timur 60272
Indonesia
in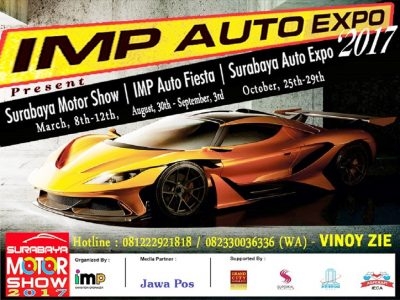 PT. INTRA MEDIA PROMOSINDO already familiar in the ears of automotive enthusiasts, especially in the city of Surabaya. In 2017 PT. IMP re-start automotive exhibition agenda with little concept of different packages, namely IMP AUTO EXPO 2017.
Supemall Surabaya Convention Centre (SSCC)
Jl. Puncak Indah Lontar No. 2
Surabaya, Jawa Timur
Indonesia