Recent Posts
1
« Last post by larik on November 22, 2017, 10:52:48 AM »
2
« Last post by larik on November 22, 2017, 10:50:06 AM »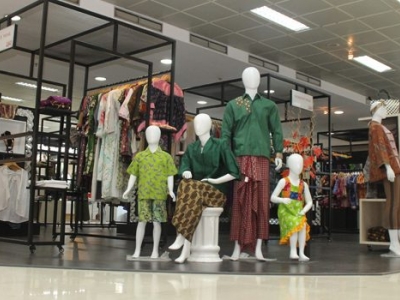 Gallery Indonesia Wow, Smesco Building at South Jakarta
Today, souvenirs seems become mandatory thing to be noted in everyone's list before visiting their family, friends or other relationship. Moreover it happen in Indonesia! This phenomenon brings various ideas for some people to take a good opportunities. The high of demand for Indonesian local products which bought for souvenirs needs, could increasing the number of Indonesian entrepreneurs. Formerly souvenirs were displayed conventionally in stores. People have to go to souvenir store and takes their time to get souvenirs which only from some regions depend on the nearest location.
Smesco Indonesia were only provides facilities for exhibitions at first. It holds the obligation of promoting and marketing Indonesian products overseas through Trading House activities, to provides and displays permanent Retail for unique, top quality Indonesian products, at GALLERY INDONESIA WOW. As a building manager, Smesco Indonesia also offers leases for commercial office space and other supporting facilities such as, Bank, ATM, Money Changer, Travel Agent, Mini Market, Restaurant and cafe.
But, with the ease of this digital era, the SMEs Ministry of Cooperatives and SMEs of the Republic of Indonesia starts facilitating an online site managed by smesco Indonesia. Yup! Say it
Smescotrade.com
, where people can browse any souvenir from all over Indonesia just by online! Like the other marketplace, smescotrade.com displays Indonesian SME's products complete with the detail price. We can search various souvenirs and make the payment by online. Here smescotrade.com offers only local products owned by SMEs Indonesia. From garment, handicraft, ulos, songket, furniture, bags, fashion all have good quality standard from each region in Indonesia.
Shopping at
smescotrade.com
is easy and convenient. People can shop local products without having to go through traffic jams, long queues and jostling! Shop anytime, anywhere, via a laptop or smartphone just in hands. With the fast and reliable delivery service, people are just waiting and the package will be ready to deliver
3
« Last post by larik on October 30, 2017, 11:26:25 AM »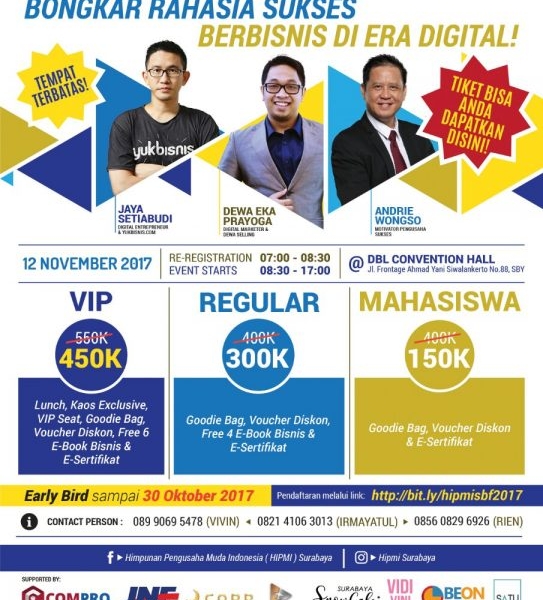 "Surabaya Darurat Digital" Surabaya Business Forum 2017, DBL Convention Hall Surabaya
SADARKAH KALAU FENOMENA SHIFTING SEMAKIN NYATA?
Apakah Anda sedang merasakan hal-hal berikut ini :
- Omset toko kian menurun, pembeli kian sedikit?
- Harga iklan di koran dan majalah naik, tapi pengunjung toko tidak ikutan naik?
- Punya toko di mall tapi pengunjung makin sepi?
- Sudah promo gila-gilaan di toko tapi pengunjung tetap sedikit?
Apakah ekonomi sedang lesu?
Dulu orang beli barang harus ke toko, ke mall, ke pusat perbelanjaan. Sekarang, orang beli barang dari internet. Buka handphone, buka laptop, searching2, klik PESAN, beres! Tunggu barang dikirim pakai Ojek atau Kurir. Tokopedia, Bukalapak, Olx, Instagram, Facebook, dan Google telah melahirkan banyak pebisnis baru dengan omset jutaan hingga milyaran per bulan. Jika ekonomi sedang lesu, maka tidak mungkin Alibaba menginvestasikan uangnya ke Tokopedia dengan jumlah belasan triliun rupiah. Tidak mungkin banyak start up lokal yang mendapatkan pendanaan dari Venture Capital asing. Artinya, ekonomi tidak sedang lesu, hanya berpindah!
Apakah Anda saat ini punya bisnis offline dan ingin meledakkan penjualan dari internet?
Apakah saat ini Anda sudah punya bisnis online tapi belum maksimal?
BELAJAR BISNIS ONLINE LANGSUNG DARI PAKARNYA, YUK!
Dengan 3 pembicara nasional yang sudah terbukti sukses di bidang bisnis, terutama bisnis online/digital. Siapa saja mereka?
1) JAYA SETIABUDI
Owner dari Yukbisnis.com, founder Young Enterpreneur Academy, dan penulis buku best seller : Kitab Anti Bangkrut dan The Power of Kepepet.
2) DEWA EKA PRAYOGA
Dewa Selling, penulis buku Easy Copywriting, founder Billionaire Store.
3) ANDRI WONGSO
Pebisnis dan motivator kelas nasional.
Datang ke event ini, belajar bersama, dan jalinlah networking yang berkualitas bersama pengusaha-pengusaha lain di seluruh Indonesia!
Mereka bertiga akan sharing ilmu-ilmunya selama 1 hari penuh pada tanggal 12 November 2017 di DBL Convention Center Surabaya.
More Info:
hipmisurabaya.or.id
4
« Last post by dmshop on October 28, 2017, 05:03:56 AM »
Sedikit sumbang opini...
Pangsa pasar e-commerce di Indonesia masih sangat besar, hampir semua lini produk sudah mulai bermunculan e-commerce nya, baik yang specialties seperti khusus jualan produk bayi, alat
perkakas tangan
, fashion, elektronik, makanan, hingga kebutuhan sehari-hari, semua sudah ada yang jual. Belum lagi layanan pendukungnya seperti delivery dan kurir, semua ikut bertumbuh secara dinamis.
Penyedia
jasa di bidang pembuatan website
dan digital agency juga ikut kecipratan rejeki, karena otomatis jasa mereka banyak yang cari, mulai dari setup sebuah online store profesional hingga bantuan digital marketing-nya.
Tapi tantangan juga banyak, seperti regulasi supaya tercipta persaingan yang sehat, perpajakan yang jelas, dan resiko gugurnya model bisnis lain yang tergerus oleh bisnis online. Nah menurut saya, perubahan trend teknologi pasti akan selalu "makan korban", ini sudah niscaya dan tidak terhindarkan. Bagi yang pola pikirnya masih konvensional dalam berdagang, cepat atau lambat saya pikir pasti akan gugur...
5
« Last post by dmshop on October 28, 2017, 04:48:01 AM »
Lamp craft from made budiasa gallery




MADE BUDIASA ART GALLERY
Jl. Goa Gajah Teges Kawan Peliatan Ubud
Gianyar – Bali, Indonesia
Phone: (+62) 361 976082
Fax: (+62) 361 973350
Mobile: (+62) 811396652
Email: info(at)budiasa-art(dot)com
Website: http://madebudiasa.com/

Itu rotan ya kayaknya? Kalau bikin model santa klaus seperti di link
ini
bisa ga? Agak susah cari pengrajin yang bisa...
6
« Last post by dmshop on October 28, 2017, 04:44:51 AM »
Halo, saya ingin bertanya sekaligus membuka peluang kolaborasi kepada para pengrajin kayu. Saya ingin mengetahui alat perkakas apa sih yang biasanya dipakai oleh para pengrajin kayu ini? Apakah mereka ada menggunakan salah satu atau sebagian alat tukang kayu seperti yang ditampilkan di halaman ini:
https://www.krisbow.com/machinery/wood-working.html
? Atau pakai alat seperti biasa saja? Soalnya saya tertarik untuk mengetahui apakah industri pengrajin kayu tersebut bisa naik signifikan produksinya jika pakai perkakas seperti di link tadi

7
« Last post by dmshop on October 28, 2017, 04:39:52 AM »
Kalau barangnya bersifat visual (artinya yang orang lihat adalah model dan bentuknya), maka Instagram cocok jadi pilihan channel social media-nya. Sekarang Instagram lagi ngetred, banyak brand yang beriklan di Instagram, mulai dari brand kecil hingga brand besar.
8
« Last post by larik on October 26, 2017, 07:03:25 PM »
Book Cabinet 6 Sliding Doors, 3 Sliding Shelf
OFFICE :
Jl. KH. Wahid Hasyim 167, Bapangan, Jepara
Telephone : +62.291.596649
Facsimile : +62.291.596649
Website :
www.bina-antiek.com
Email : info(at)bina-antiek(dot)com
9
« Last post by larik on October 24, 2017, 01:10:27 PM »
Established in Pekalongan, Central Java, Indonesia, Batik Unggul Jaya manufacturing high quailty batik fabric and garment. The products that produced cosists of some brands belongs to this company such as Istana Presiden, H Santoso, CakNing, Suramadu, Sekar Mekar, Bumi Jaya, Kenz Batik, Cibulan and others. For customers satisfaction, Batik Unggul Jaya alwalys gives the best service. All batik products are produced with machine and also designed by its own company. It have the original Indonesian batik which the quality is always maintained. Most of products use primisima cotton, others are rayon and polyester. The product variants include long cloth, bed sheets, men's and women's clothing, gloves palekate and so on. It also accept special orders such as Lebaran package, order from agency, cloth / uniform and so on.
More information please contact us:
Toko Batik Unggul Jaya
Jl. Angkatan 45 No. 39 Pekalongan
WA1 : 0815 489 58858,
WA2 : 0815 489 68858
www.ungguljayabatik.com
10
« Last post by larik on October 23, 2017, 02:35:46 PM »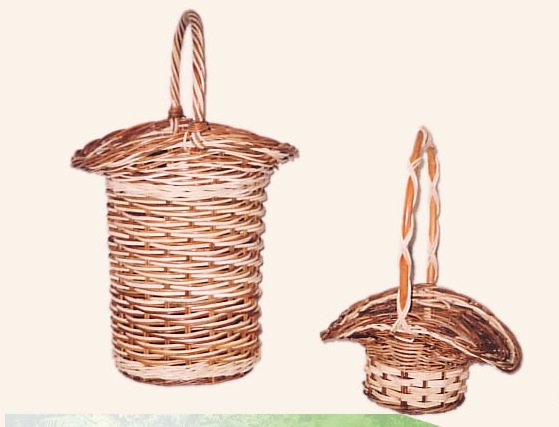 Twotone Basket - mixed rattan production of sarang & kubu rattan
Please feel free to contact us, because we will give your satisfaction choice. You can contact us directly through this address:
Office
Contact Person : Mr. Albert Jamin
Phone : (62-21) 3524642, 3524706
Fax : (62-21) 3524701
Email :
info@tropika-rattan.co.id
tropikaprima@centrin.net.id
Mail : Jl. Cideng Timur No. 79, Jakarta 10160, Indonesia
Factory
Contact Person : Mr. Kusmana
Phone : (62-21) 5987434
Fax : (62-21) 5987434
Address : Jl. Padat Karya RT.002/001 Desa Cukang Galih, Kecamatan Curug, Tangerang 15810, Indonesia