Dry Flowers Crafting and the Making Process
---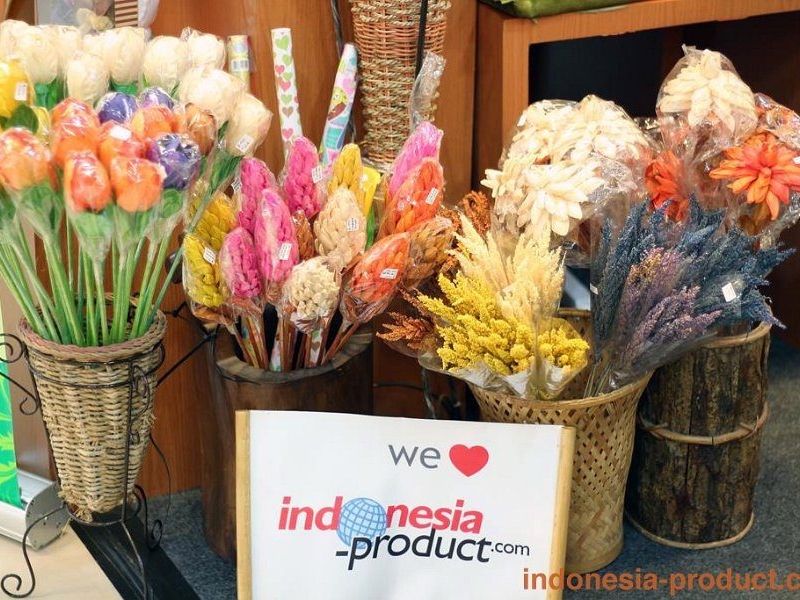 Dried flower crafts are currently popular to be used as decoration and souvenir items. There are a lot of choice of dried flower craft items. For example, the best-selling souvenirs are dried flower for decaoration need and dried flower for souvenirs. Dried flowers craft must through a series of processes, starting from drying, coloring, cutting and finishing to make the best final product.
Do you still want to decorate your house with flowers even if the plants not flowering? You can dry your favorite flowers at home. There are many ways to dry the flowers, and the fun part of drying proses is the experiment to find the best drying method for each type of flower.
Selection and Collection Material Process of Dried Flower Craft
1. Selecting and Collecting Materials
In choosing durable plant, the things that must be considered is the fit forms with the model that will be made or planned. The selected materials are then washed to clean.
2. Preservation
Preservation using formalin about 4% concentration aims to maintain the shape and beauty of the plant parts in order to make it durable and not too fragile. The process start by soaking the material for 24 hours and then drained and tied using a rope.
3. Drying
The preserved material then dried by hanging in a room that is not directly exposed to the sun which can take 2 to 3 weeks depending on the type of plant.
4. Coloring
If the color we want is not just natural color, we can use textile dyes to paint it. We can use two ways of coloring, that are dipping and spraying.
5. Fragrances
To give the fragrance on the materials that have through the coloring process before, the dried material must soaked in containers which filled with perfume mixed alcohol. Soak it for 1 hour, then hang it. Hang and spray it with perfume.
6. Color Reinforcement
The finished materials are arranged, then sprayed with fixative so that the color is strong and does not fade quickly.
--sh