Ethnic Necklace That Can Bring Elegant Impression
---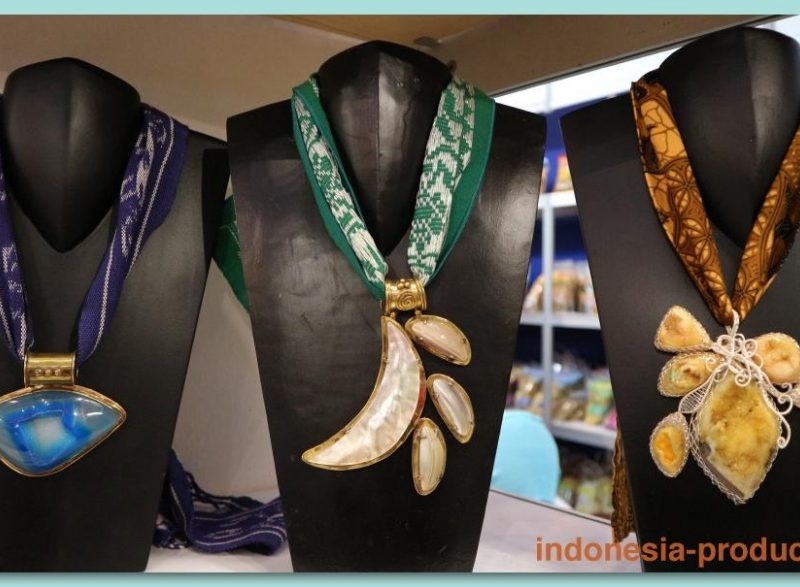 Indonesia is rich in variety of cultures with exotic ethnic charms. Starting from the fabric style, traditional clothes, to the use of accessories that are very diverse. One of them is a string of ethnic necklaces that you can wear to give a unique touch to your good looking. Whether made of stones, wood carvings or beads, ethnic necklaces are filled with exotic cultural symbols that will further beautify your neck.
When traveling to certain regions, these ethnic necklaces are hunted by tourists to be brought as souvenirs, the reason is because these ethnic necklaces have certain characteristics and when you wear it, will look exotic.
Ethnic necklaces have different designs, which each describes the characteristics of various cultures of Indonesia, so you can choose based on your preference. And when you wear it, you will look different than before. In addition, this necklace can wear in certain events and can be adjusted to the theme of the event. Many celebrities from the country use ethnic necklaces to attend events on television. They look so elegant, unique and exotic.
Ethnic necklaces are simple necklaces one, made of simple raw materials. Even so, this necklace will never endless style, even though it is very simple, there are many Indonesian women wear this ethnic necklace because there are distinctive features in this necklace.
If you use patterned clothes, then the suitable necklace for you is a necklace that has harmony colors wood or stone nuance, and also made of complicated gold. Do not use a tight necklace so as not to damage your looking, because tight necklaces usually have a lively motif.
While if you wear plain clothes, wear ethnic necklaces parallel, then use two necklaces at once in simple design. So that, your looking not flashy and tacky.