For Current Business Models Challenges, President Jokowi Confirms the Role of Mobile Internet
---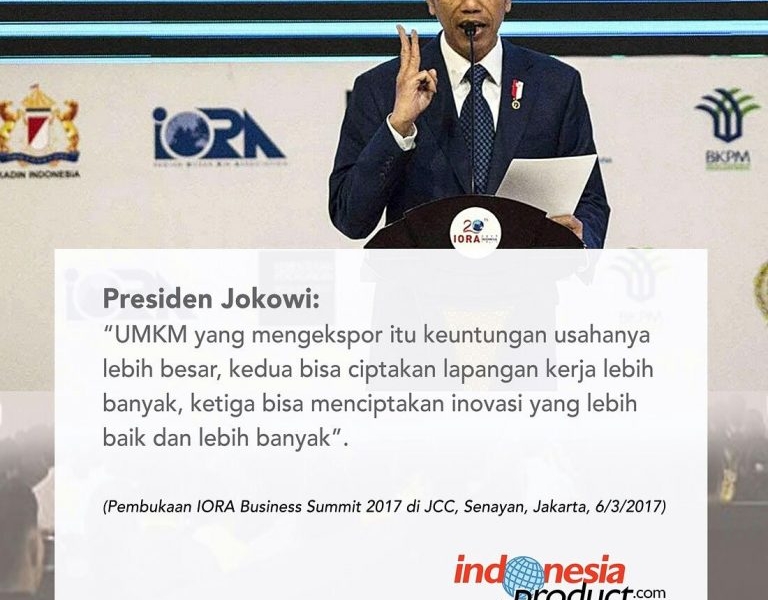 (ANTARA FOTO/IORA Summit 2017/Rosa Panggabean)
SME business occupies an important role for the focus of 7th President of Indonesia, Joko Widodo. SMEs, women and young man are believed to bring innovation to the business and economic strength of the country. As reported by Kemlu.go.id, President Jokowi's speech at the IORA business Summit at the Jakarta Convention Center (Monday, 6/3/17) strongly appreciated the three powers as a partnership between the private sector and the government.
The IORA (Indian Ocean Rim Association) is a series of IORA Leader's Summit events by international organizations that raise the country-state and directly adjacent to the Indian Ocean. According to President Jokowi in jpp.go.id "This Indian Ocean region is a very vast area. Inside this huge area there are many challenges we must face. "One of the challenges is distance and maritime.
The development of digital technology is now regarded as the answer to the challenge of global business model. On this occasion, President Jokowi emphasized to entrepreneurs IORA countries in the presence of more than 300 business actors IORA countries to bring the best digital technology for SMEs, women and young man. They should benefit from globalization, mobile internet and smartphones for all to connect well.
According to 20 years of experience of President Jokowi as an entrepreneur, SMEs can survive and will continue to grow if you participate in global trade. In addition to good connectivity through digital technology, President Jokowi also expects an increase in infrastructure that facilitates global trade take place.
With the same reason and vision, the presence of C2C market share, B2C to B2B in Indonesia also represent the utilization of digital technology in business. Indonesia-product.com is a dedicated B2B marketplace supporting SMEs and businesses in Indonesia. Unlike the marketplace in general, Indonesia-product.com wants to be the solution of Indonesia's economic development by marketing native Indonesian products on a global scale.
Export is the key to the defense of every SME, for that Indonesia-product.com promises marketing to the world at a very affordable cost. Currently more than 500 businesses and businesses covered in it can connect with global traders.