Handbags That Are Easy To Maintain And Beautiful To Wear On Any Occasions
---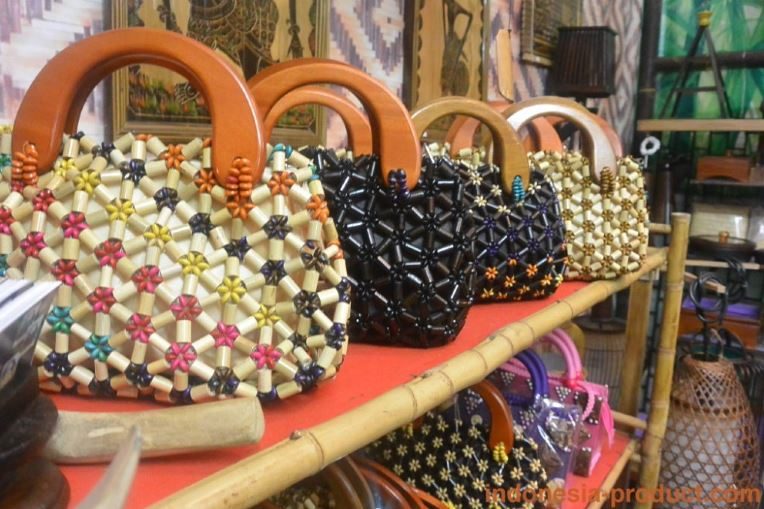 Every woman needs at least one bag for one kind of event. Means, bag collection more than one is not just for style but is a necessity. Many women choose branded bags made from genuine leather, but with high maintenance costs. Some choose bags with a cheaper budget, but use synthetic leather that is easily damaged and peeling.
Then what kind of bag that is not too expensive but easy to care for and not easily damaged?
The answer is knitting bags.
This unique traditional bag also has long durability. In addition, the knitted material on the bag is also very easy to clean and not easily damaged. The knit handbag model with colorful bamboo monte accents and the addition of a classic wooden handle are timeless handbags. You can carry this bag in various events both formal and casual events.
A wooden handle handbag will add your elegance in various events. You can get this bag in many bag craft stores in Indonesia. Beautiful handmade bag by craftsmen in Indonesia are very valuable to have. The bag models are always different from one another. Especially if you order a special bag to the craftsman based on your own model design. Of course you will be the only person to wear the bag, other people will not have the bag model you have.
For the size, knitting handbags come in various fit sizes. There are some people who like small handbags even more so to the pouch to bring to the party. This knit bag for parties is equipped with beautiful swarovsky bead accents. Then there are also standard size handbags that are suitable for use in formal occasions such as meetings or product launches. The bag model is made simple, plain but uses calm colors like pastel, yellow, white and black. As for non-formal events, the size of the bag will usually be even greater and added floral accents to make it looks casual.