Handmade Fan Crafts Made Of Bamboo
---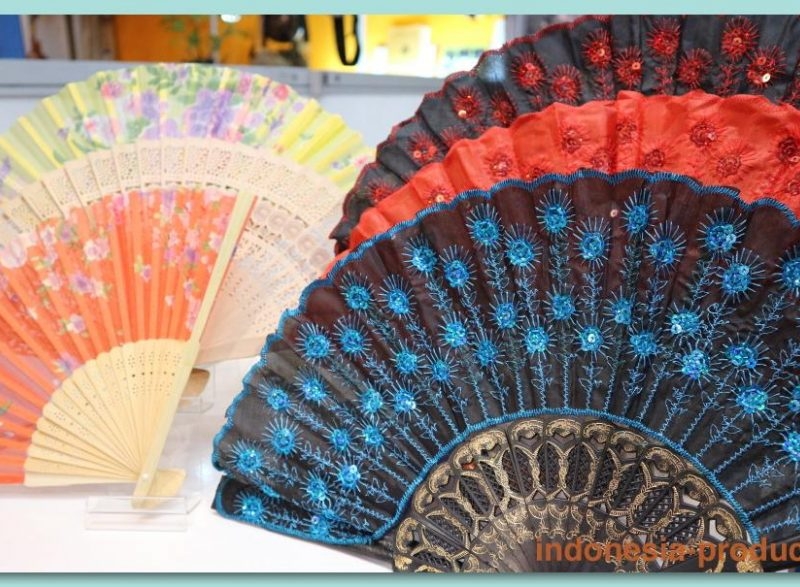 When the heat hits, we definitely need something that can make our bodies feel a little refreshed. One of those things is a fan.
In Indonesia, which rich and have fertile soil makes many plants grow well. One of the plants that grows well is bamboo tree. If we visit villages, it must be very easy to find clustered bamboo trees. Bamboo can be used to make handicrafts. One of the handicrafts made from bamboo is fan. Surely we have had fans using bamboo fans.
If you travel to Jogja, Bali, Borobudur, Prambanan or other tourist destinations, of course you've seen or been offered bamboo fans and batik cloth by souvenir sellers. Perhaps you have also received this fan souvenir at a wedding or reunion. Bamboo fan or may also be called a fabric fan, has made of bamboo and fabric. Bamboo used as a skeleton, is a type of wulung bamboo or black bamboo. This bamboo has soft and smooth texture and is not easily broken even though it is dry.
This bamboo was came from Purworejo, Central Java. Because in the area around Jogja there are more types of Javanese bamboo and petung bamboo. The cloth used usually batik with various motifs, but there is also the ordinary cloth. Some of fabrics used are patchwork with minimum size of 20 x 20cm, but there are also made of sheet fabric based on the request with a large amount but one motif.
For example: for souvenirs in wedding parties, reunions, or hotel consumers. While those made from patchwork are usually for sale at tourist destinations.
Making process:
Bamboo cut off each section with 25 - 50 cm length, then split into 5-7 pieces with 1.5 - 2 cm width. This piece, divided again into 3 parts with 1.5 - 2 mm thickness. Each of these 16 pieces is then bound together.
Next, one bond is cut again into two frames. Each frame is then drilled to place a fan hanger and carved simply using a large knife at the base of the fan. Finished skeleton then dried.
When it is dry enough, cloth and hangers are installed. Then dried again so that the fabric gluing and fan frame is really guaranteed. Before, the fabric is installed usually printed name on request. After drying for about 3 hours, the fan is packed in a dos or plastic bag to be sent to the customer.