Lampshade in Flower Motifs Will Make Your House More Alive
---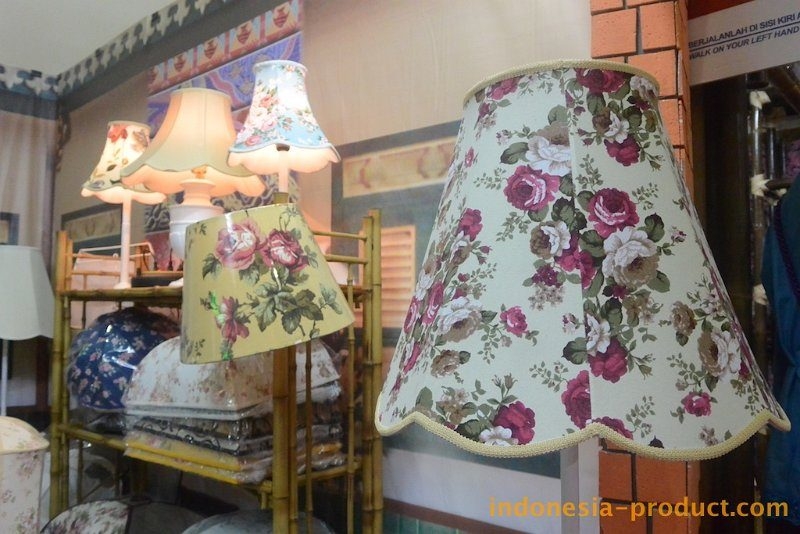 Lights are an important element in a room. This object not only functions as a source of lighting, but can enhance the appearance of the interior or exterior of the building. The aesthetic side of decorative lights, lies in the motif, design, and color of the hood or lampshade. If the chandelier is too ordinary, what if you start experimenting with table lamps. Table lamps sold on the market with various models and prices, not only can be used as interior in the living room, but also lighting in the study room.


Lampshade crafts are one of the beautiful handicraft products. Present with floral motifs and made by skilled craftsmen hands, this floral motif lampshade besides making your home lights look beautiful, it also gives its own color to the atmosphere of your home. Flowers or plants themed motifs will look more beautiful when the lights are on. The combination of dim lights, frames, and floral patterns will impress a romantic look of the room. Not surprisingly, the table lamp is suitable to be placed as beauty element in the bedroom or living room.


Not only can create decorative touch in your room, but a lamp cover or lampshade can create soft or dim atmosphere from the bright light of a bulb. That's why nowadays many homeowners choose patterned lamp shades rather than plain ones. For decorators, the lampshade is also canvas in expressing one's personal style. Making lampshade is a very good way to create strong decorative touch in any room.


In order for the decorative lights to be more beautiful, you should place the lights according to the design of your home, if your room is small you should choose a minimalist lamp in design and not too large. The ideal distance for the smallest decorative lamp height is 30 cm from the head height. Various forms of lights can also be adjusted to the room.