Marble Stone For Craft And Furniture Products
---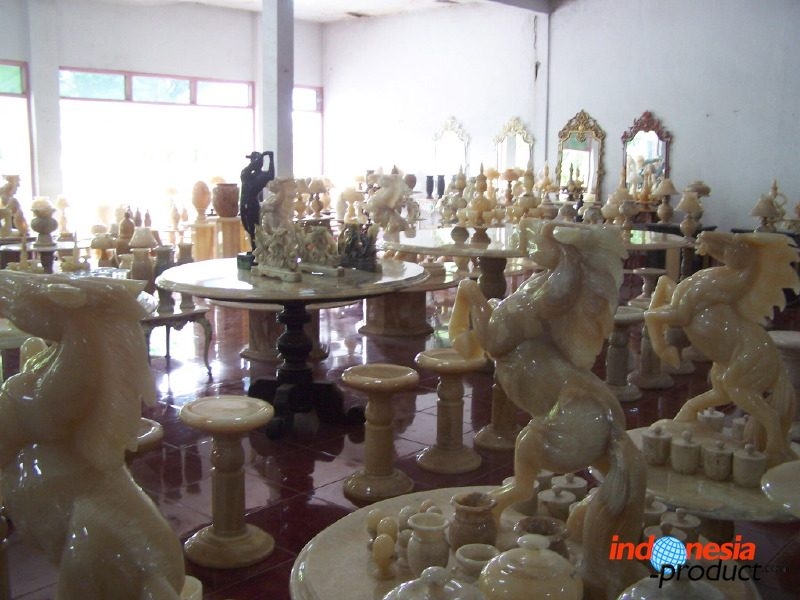 Marble stone, granite stone, onyx stone are types of stones which are already in the business of crafts, mainly used for finishing buildings. Marble and granite are well-known as materials for floors and walls, while onyx stone which has hard texture, commonly find as craft product at very high price. Besides being used for floor material, Onyx and Terazzo Granite Marble can be used for other products such as sinks, table chairs, sculptures, reliefs, signboards, calligraphy and much more.


Marble stone crafts are very much in demand because they have extraordinary beauty that will create a luxurious and elegant impression. In addition, marble has its own distinctive colors and patterns so it is very suitable to be used as variety of crafts to make your house more adorable. Marble stone itself does not only have 1 type, marble has a lot of types that maybe not many people know. The beauty of marble crafts can make everyone admire them. Not only as decoration for the living room or for the family room, but the bathroom can also be added with marble decorations.


The most prominent function of marble is to make it as decorative material for the house. The stone structure, beautiful marble with certain patterns and also the mixture of various colors appear to be perfect if the marble stone used for home decorating material. Thus our house will have beautiful decoration with full marble as its constituent. Marble stone when used as construction material or house decoration will make the house look luxurious and exclusive. Many people deliberately make marble as their home decoration.


Apart from being carved as handicrafts and home decorations, these marble stones are also widely used as materials for making various kinds of furniture such as tables, chairs, windows, jars, fireplaces, and other furniture materials. Marble stone chosen as the material for making furniture because it has a soft nature, because it is a type of translucent natural stone. Besides that, marble also have high benefits for absorbing paint. Marble stone also has soft textures that are easily carved.