Show Your Elegant Style With an Artistic Handmade Stone Necklace
---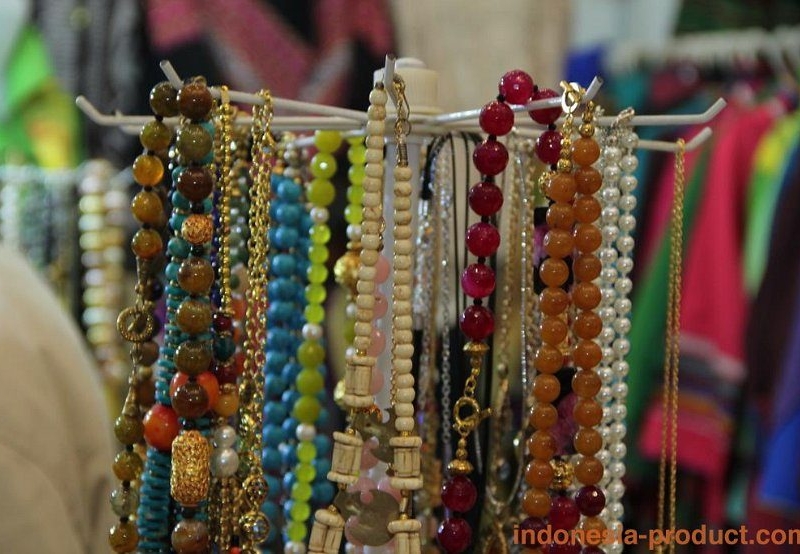 Talking about the women performance, will not to escape from accessories. Today, of course, you can find various types of unique accessories such as rings, bracelets, earrings and necklaces. Of the many types of accessories that women wear, necklaces may have many interested ones.
Circular accessories that are hung or attached to the neck are generally made from various types of materials such as precious metals, precious stones, and beads. But because of the times and the world of fashion, now necklaces are made from more various raw materials such as rattan, wood, cloth, ropes, stones and much more. The necklace performance will usually be enhanced by an additional pendant or pendulum.
Long before it became a fashion trend, in ancient times necklaces were used to mark various differences in many cultures. A necklace is also used to mark the status and social class of the wearer. The more luxurious and expensive the necklace material used, means the higher level of the wearer's status.
One of the trends of the necklace that is currently happening is stone necklaces or stones accessories. Made of natural stones that are formed in such a way, producing in a series of necklaces that are not only luxurious but also artistic. This stone necklace is also much liked because the ethnic touch attached to the necklace, looks modern and not monotonous. You don't need to be confused if you want to have a unique stone necklace, because Indonesia has many local craftsmen who offer many handmade stone necklaces choice.
To meet the needs of this stone necklace, the craftsmen produce various kinds of necklace models made from various kinds of fine polished natural stones. Some of the stones commonly used are amazonite, jade, druzy, onix, amber, and many more.