Smesco Is On The e-Commerce, The Ministry of Cooperatives Gives Fully Supports
---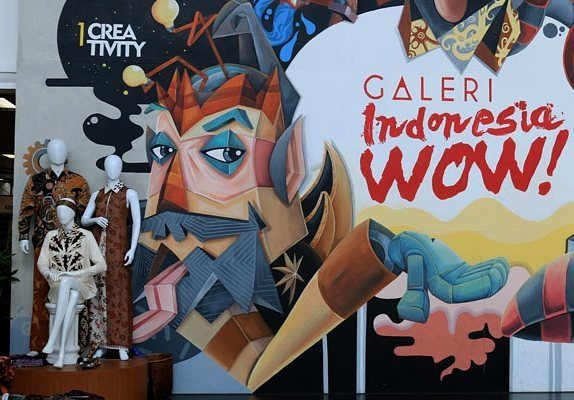 Follows the demands, the needs of Indonesian people shopping through the internet network, smesco which officially Indonesian SMEs partner is now marketing products through e-commerce. Seeing that potential, the Cooperative and SME Marketing Service Agency (LLP-KUKM) will strengthen the marketing of excellent products from cooperatives and micro small and medium enterprises (MSMEs) that become Smesco Indonesia partners through online or e-commerce network.
Quoted through kontan.co.id, Director of LLP Kemenkop UKM Emilia Suhaimi in a written statement to KONTAN related IWAPI Digital Marketing Training with Facebook at Design House on Wednesday (30/8) said that indeed they also seeing the potential market of online sales are increasingly rapidly. Therefore, smesco did not want to miss the business opportunity from the internet network. According to this e-commerce service will continue to be strengthened.
Elia stated that LPP Kemenkop has a marketplace business platform that can be utilized by KUMKM actors as merchants. '' Products that have become a member of www.Smescotrade.com will we expand its market through cooperation we do with other marketplace, '' Emilia said. There are also three exhibition halls that can be used by KUMKM actors in Smesco building which is Gallery of Indonesia WOW, Rumah Desain, and Provincial Pavilion. Currently there are 2,000 KUMKM actors with 53,000 product items that have become LLP partners of SME Kemenkop to be served through three business scopes, namely retail sales, online (e-commerce), and export market.
In expanding the product marketing network in e-commerce, smesco also spread smescotrade.com products in some other e-commerce Indonesia such as joining blibli.com, iprice.co.id, bhinneka.com and in B2B portal including Indonesia-product.com. Seeing the potential of the digital economy, said Emilia, Kemkop SME and Smesco Indonesia continue to support the use of digital technology to support business actors and SMEs. '' I hope the training event for IWAPI SME players who work with Facebook can encourage the growth of digital KUKM players in the country, '' She explained.