Special Painting Bag Made From Canvas Material
---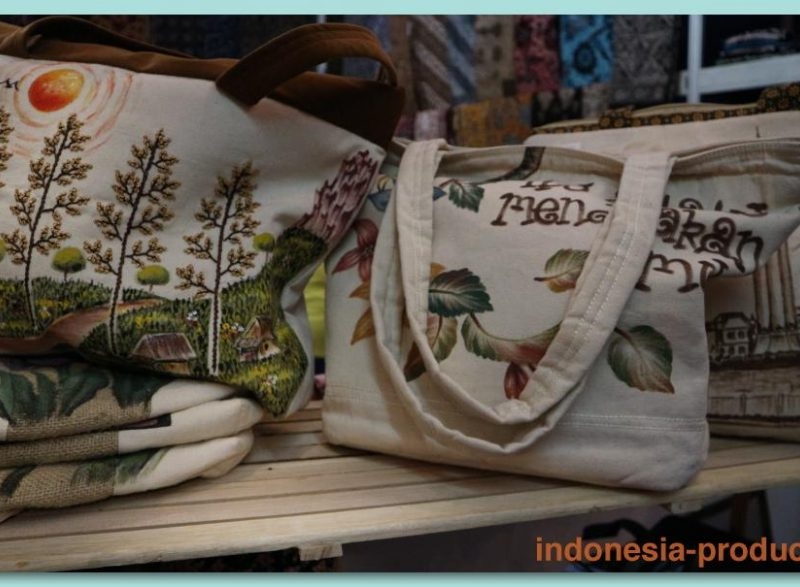 The quality of canvas bags is very good indeed and we can get them at affordable prices. During this time you are still confused about choosing what type of bag that suits your needs, strong, durable but still friendly for your wallet? Now there are bag products made from canvas which are more environmentally friendly and can be used repeatedly as shopping bags or other functions. Although we can get a bag with number one quality, but the price is not too expensive.
Talking about the quality of canvas bag, we certainly cannot separate it from the basic material. As it's name, this bag is a bag made of canvas fabric. The canvas fabric used to make bags is not the same material as we often get in painting or other artwork. Usually bag manufacturers will choose to use baby canvas to make the canvas bags. The advantage of this type of material is strong, the fiber is smooth enough to used repeatedly; so that if used as a shopping bag, you will save more money than spend to buy a plastic bag.
Canvas bags also have attractive colors and can adjusted to our needs. For women, usually will like the colorful bags and give an energetic and cheerful impression. Uniquely, the canvas bag also represents the character of the wearer, with the writings or quotes printed on the outside of the bag. In addition, the current canvas bag is not only writing but also many bag manufacturers who present canvas bags with various pictures of hand paintings.
By using hand and color choices, the canvas bag craftsmen offer canvas bag products in various paintings, such as nature paintings, cartoon, abstract and more themed paintings.
You can order canvas bags directly to the craftsmen if you need in large quantities. But if you only need a little for your own use, you can get this bag at bag stores.