These Local Interior Crafts And Accessories Are Easy To Find!!
---
For every home design interior lovers when it takes to the unique stuffs, for sure, it will be their the most difficult thing to be decided. They start to search, browsing and maybe some of them willing to take the time to go. Looking for craft stuffs references is not the point today, yet all people nowadays need to be easier in comparing one craft stuffs to the others.
One thing such as a handmade craft made of cane or wicker rattan which very usefull for basket at home has unique design, it can be used for its ulitity to put something on, your house will look neater yet You will not lose its essence as home accessories. And here, the mini wicker basket at smesco trade were displayed on affordable price. You can put it on living room, tables, or on your desk. This kind of accessories craft doesn't need a large space and will make the natural athmosphere in your home.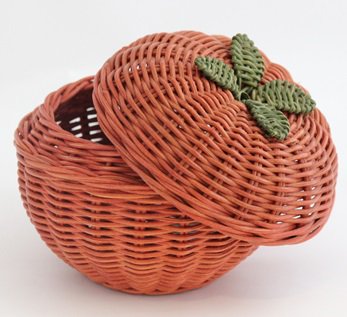 Handicraft Product From Smescotrade.com
Well, if you are looking for another house interior such as original wall decor, miniature craft, handmade flower, vase, box decoration, wooden craft, etc from Indonesia, just simply click Handicraft or Furniture or Home Design categories at smescotrade.com. All stuffs displayed complete with the details and prices. Focused in displaying Indonesian SMEs's products from all over Indonesia, smescotrade.com designed as online marketplace where buyer and seller can doing transaction with ease.
The many choices of handicraft products here are also in demand by overseas. To realize the product collection in smesco, B2B marketplace, Indonesia-Product.com also supports them through its online directory. Let's find Indonesian products in smescotrade.com!