Well Known Traditional Cultural Product, Batik Has Rapidly Growing In This Modern Trend Fashion
---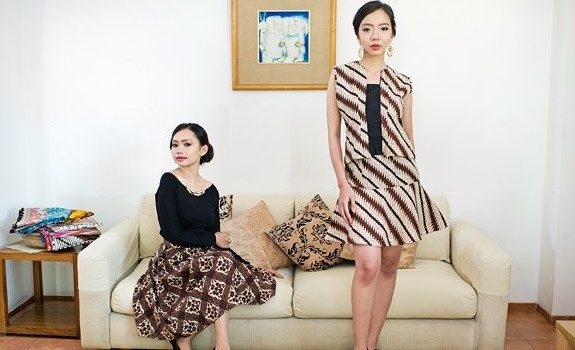 Today's batik clothing model is growing rapidly from year to year. Many variations of the model appear in many occasions. For example, at fashion shows / fashion shows.
The growth of this batik model is of course directly proportional to innovations that continue to give birth to a variety of creative batik clothes by expert designers. Starting from domestic and foreign designers, they are very interested in working in this one industry.
Batik has now experienced rapid development. Batik is a tradition of painting on Indonesian original fabric. The fabrics are painted with various unique and distinctive motifs which are then also used by the community. Batik symbolizes a traditional archipelago fashion model, which until now continues to exist and continues to grow and develop better in terms of combinations that are more modern and trendy, this is certainly because the batik clothing model continues to follow the development of the increasingly rapid fashion world today.
Various designs of women's own batik models when viewed from the look are the same as the design of the male batik model, but the very striking difference between the two is in terms of combinations and diverse models so women are very easy to find the latest beautiful batik models if they wear clothes batik with various modern combinations both subordinate models of batik tops can even be combined with distinctive batik motifs and patterns.
The making is somewhat complicated, namely by using canting, pencils, and night (a typical candle for batik). But along with the times, now technology makes batik easier with stamp and print technologies such as screen printing and printing. We certainly often find batik clothing store outlets with various types of typical batik models, such as couple batik, Pekalongan batik, mega cloudy batik, batik solo and so on.
In this modern era, the development of batik is certainly increasingly modern. Modern here means that in terms of design, style, motif to the material used to follow the trends that exist at this time or commonly called the current trend. Such the one of batik fabric and fashion manufacturer, Batik Unggul Jaya which is located in Samborejo Village, Tirto District, Pekalongan Regency, has well known products to the Indonesian population through various brands such as the Presidential Palace, H Santoso, CakNing, Suramadu, Sekar Mekar, Bumi Jaya, Kenz Batik, Cibulan, and so on.
All of our products are manufactured with machines so that our quality consistency can be maintained. Most of products use Primisima cotton, others are products with rayon and polyester base material. The variants of products include long fabrics, bed linens, men's and women's clothing, adhesive gloves and so on. Thus you can find them as a good reference supplier
(Lc/indonesia-product.com)